Listing Aircraft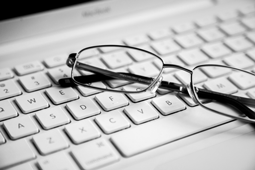 Classified Aircraft Listings
Classified ad rates
A basic listing with 1 photo is free for 30 days! Featured listings are $9.95 with up to 5 photos. Enhanced ads are featured, highlighted and bold text for only $19.95. Enhanced and Featured ads are displayed on the home page and:
Appears first in all searches
Display up to 5 photos
Highlighted search results
Free ads display for 30 days. Featured ads display for 60 days. All packages have renewal options.
Can I upload pictures for my listing?
You can upload 5 pictures, for each ad, to enhance your listing. Use good quality pictures in jpg or gif format. The file size is limited to 100k and width of 700 pixels. Buyers love to look at pictures. Make sure you take advantage of this feature.
How I can place my ad as a featured listing?
Freatured listings can be selected as an option when creating the ad. Featured listings are displayed on several pages including the homepage.
How long can I keep my listing active?
Your listing will remain on our site for 30 or 60 days depending on the package you selected or until you delete it. You can renew your listing to keep it active by logging in and selecting a renewal option.
How much time it takes before my listing appears online?
Your listing gets posted as soon as you create it. After you create a listing you may upload photos, edit your listing or delete your listing.
Advertising Opportunities
We keep advertising to a minimum on our site. Our visitors come to our site looking for one thing, aircraft for sale. We want to keep our visitors focused on looking for that perfect aircraft. Therefore, we are being selective with the type of advertising displayed on our site. Logo and banner ads will be considered on a case by case bases. Your business must be aviation related and preferably aircraft sales related. Contact us with details.
Advance Fee Scheme
An advance fee scheme occurs when the victim pays money to someone in anticipation of receiving something of greater value, such as a loan, contract, investment, or gift, and then receives little or nothing in return.
The variety of advance fee schemes is limited only by the imagination of the con artists who offer them. They may involve the sale of products or services, the offering of investments, lottery winnings, "found money," or many other "opportunities." Clever con artists will offer to find financing arrangements for their clients who pay a "finder&undefined;s fee" in advance. They require their clients to sign contracts in which they agree to pay the fee when they are introduced to the financing source. Victims often learn that they are ineligible for financing only after they have paid the "finder" according to the contract. Such agreements may be legal unless it can be shown that the "finder" never had the intention or the ability to provide financing for the victims.
Some Tips to Avoid the Advanced Fee Schemes:
If the offer of an "opportunity" appears too good to be true, it probably is. Follow common business practice. For example, legitimate business is rarely conducted in cash on a street corner.
Know who you are dealing with. If you have not heard of a person or company that you intend to do business with, learn more about them. Depending on the amount of money that you intend to spend, you may want to visit the business location, check with the Better Business Bureau, or consult with your bank, an attorney, or the police.
Make sure you fully understand any business agreement that you enter into. If the terms are complex, have them reviewed by a competent attorney.
Be wary of businesses that operate out of post office boxes or mail drops and do not have a street address, or of dealing with persons who do not have a direct telephone line, who are never "in" when you call, but always return your call later.
Be wary of business deals that require you to sign nondisclosure or noncircumvention agreements that are designed to prevent you from independently verifying the bona fides of the people with whom you intend to do business. Con artists often use noncircumvention agreements to threaten their victims with civil suit if they report their losses to law enforcement.
For more information on internet fraud please visit:
http://www.fbi.gov/majcases/fraud/fraudschemes.htm
Terms of Service and Privacy Policy